Welcome to

Platte Valley Oral Surgery

Jeffrey W. Stearns, D.M.D., M.D.
At Platte Valley Oral Surgery, we pride ourselves in providing our patients with comprehensive surgical care. Our qualified team can handle the aspects of your oral and maxillofacial care needs, meaning you can count on us to be with you every step of the way. We work with you to soothe dental anxiety and find the most effective personalized, efficient, and convenient treatment plan for your needs. We put your safety and satisfaction first.
Call us today at 303-997-0223 to learn more or schedule an appointment.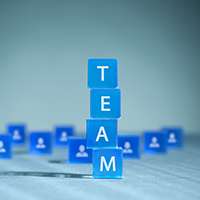 Our Team
Our team puts your safety and comfort first and our staff members are CPR-certified and trained in intravenous (IV) sedation and outpatient general anesthesia. We are committed to ensuring that our patients have the most comfortable surgical experience possible. We know that oral surgery can be an intimidating prospect. We are here to help walk you through the process from start to finish—from your initial diagnosis to any needed after-care treatments. If you need solutions to your dental problems, do not delay. Leaving your teeth untreated may only make them worse over time.
About Us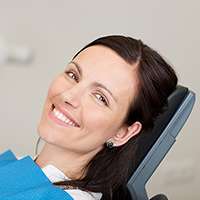 Our Services
Our office offers a wide array of maxillofacial surgery, including tooth extractions (both wisdom teeth extractions and surgical tooth extractions), dental implants, bone grafting, expose and bond surgery, jaw surgery, and sinus lift surgery. We also offer reconstructive services for those looking for a cleft lip treatment, cleft palate treatment, sleep apnea treatment, and facial trauma treatment, and we can help address any issues of oral pathology. Patients who need help with pain management may benefit from TMJ treatment and jaw pain treatment. Additionally, implant dentistry allows us to help patients who need tooth replacement. We offer All-on-4® implants, single tooth implants, and implant-supported dentures. Patients with dental anxiety often opt for sedation dentistry in conjunction with our services.
View Our Services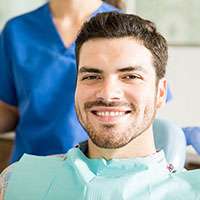 Patient Information
Drafting an individualized treatment plan can only begin once we know the patient's medical history, current condition, allergies, and insurance policy, along with any other relevant information. After our team has collected this information, Dr. Stearns will meet you for an initial consultation and conduct a thorough and comprehensive dental exam to develop a diagnosis. By creating a surgical plan tailored to your specific needs, our team can target the root of your dental issues instead of just managing the symptoms. We believe open communication is at the heart of a successful doctor-patient relationship. We are here for any needed follow-up treatments or treatment plan changes.
Information